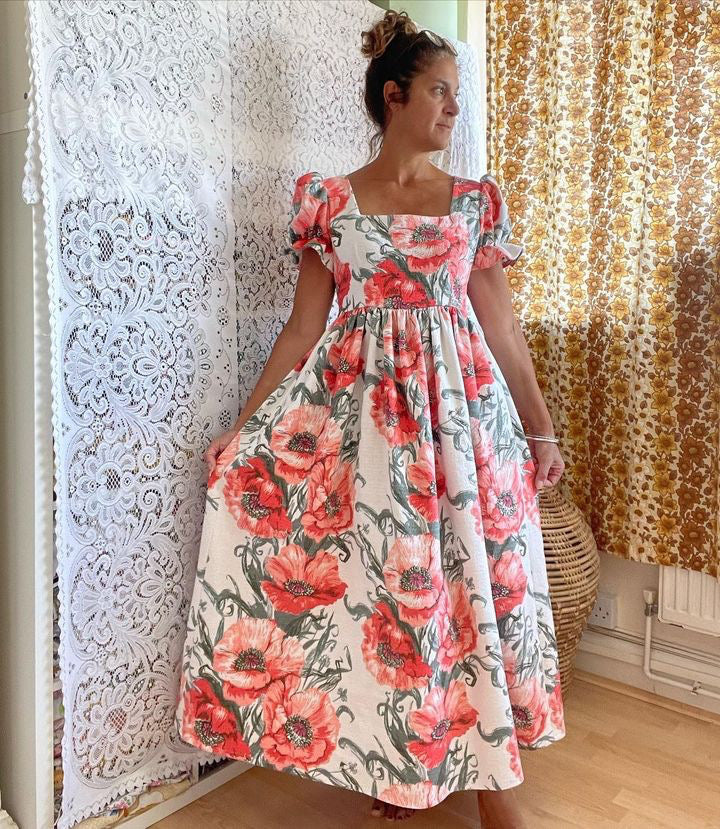 Hello, I'm Mandie!
I've been sewing my whole life, making my own clothes after watching my Mum make them for me. It's always been a passion and a hobby and in 2014 Lofty Frocks was born – joining together my passion and my work, it's been the best work decision of my life!

My own niche came using vintage and preloved fabrics for their quality prints and originality to make garments made to order and size to fit well. We are all different shapes so to have a bespoke garment made to your specification is key at Lofty Frocks. As is using reclaimed and preloved fabrics which is good for the planet!

Thank you for your continued support of my brand, I've loved connecting with so many of you over the years and look forward to many more to come…..

Mandie x
Say hello!